Tammy provides a variety of different hair coloring options so she can spoil you with choices. Whether you're looking to completely change your hair color, highlight certain sections or even create a unique and age appropriate style, she's more than happy to accommodate your needs.
If you're confident with the hair highlight styles you want, then simply contact Tammy to let her know. She'll be happy to speak with you and schedule you in so that she can give you the radiant and colorful style that you're looking for. However, if you know you want a splash of color but need suggestions, then don't hesitate to contact her and she'll be more than happy to consult you on popular color choices and hues that will go well with your existing hair color and also offer suggestions on lowlights.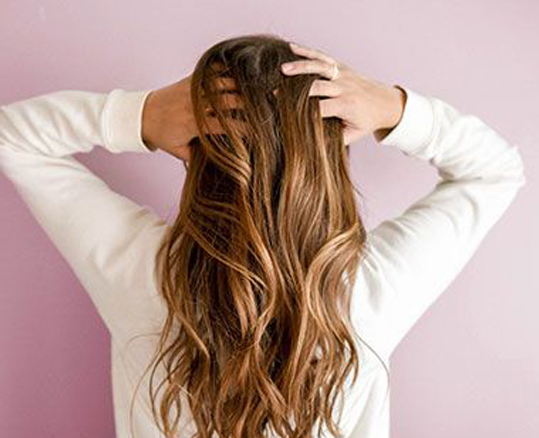 A Touch of Color to Liven up Your Hair
Tammy believes that adding color to your hair is a way to express yourself. Everyone has their favorite color and each color has its own personality. Reds are seen as fiery and passionate, whereas dark blues are mellow and much more calming. By taking into consideration all colors and the feelings and emotions they project, you can imbue some serious emotion and style into your hair with just a few simple hair highlights. It's the perfect way to express yourself through your fashion and appearance, and it's a unique way to stand out from others who share your hairstyle and color.
Highlights Aren't Just for the Adventurous and Expressive
Highlights can often seem very rebellious, outgoing and stylish, but the reality is that everyone can make use of highlights–even men! Highlights give each and every person a unique identity along with their hair and utilizing highlights correctly can give your hair its own distinct qualities that set you apart from others. Tammy is more than happy to offer consultations to help you choose the right highlights for your hair, and even if you're unsure about colors or where to place the highlights, she's ready and waiting to offer you a hand.
Find the Right Highlight Color for You
With so many colors and so little space, it can be difficult trying to pick the right color for your Summerlin highlights. You might also get stuck figuring out where to place your highlights, so Tammy is more than happy to offer her professional opinion so that you can make an informed decision. With several decades in the industry, Tammy has been exposed to countless color and style combinations, so she knows what it takes to stand out, look amazing and turn heads.
If you live in Summerlin or anywhere in Las Vegas, don't hesitate to contact her if you'd like to completely transform your appearance with color highlights. Even if you're not entirely sure what you want or the colors you prefer, Tammy who is conveniently located in the Summerlin community is more than happy to offer you some assistance so that you can walk out of her Summerlin salon feeling like a brand new you.