If you're looking for hair coloring services, then visiting Tammy Lord gives you a wide selection of styles and treatments to help you get your desired colored look. Whether you wish to copy your favorite celebrity, or if you want advice on a personal style that can set you apart from the crowd, I am more than happy to work together with you.
Hair Painting
Tammy offers beautiful colors and hair lightening which are painted by hand. Depending on how light you'd like your hair, she'll personally pick out a hair painting technique that meets your personal requirements. If you're unsure about the colors you have available or that would look good, don't hesitate to speak with her and she'll help you decide with her decades of experience in the hairstyling industry.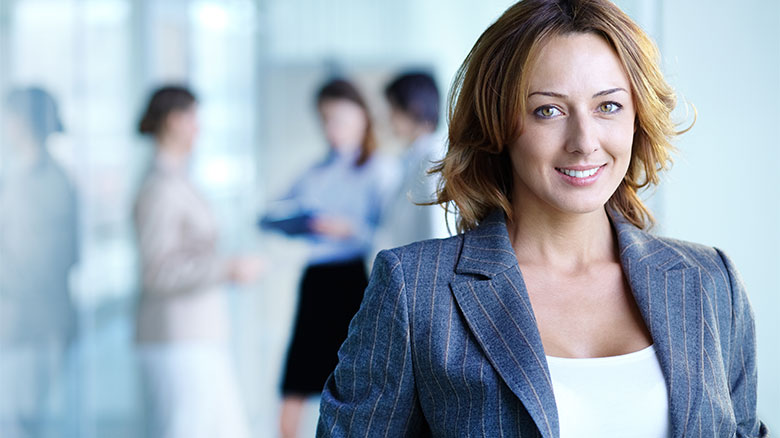 Hair Coloring
Looking to completely transform your look? For that, you may need a full hair coloring and there are several types of hair coloring, each offering different results based on how long you want your hair to be colored, and if you're unsure about the different options, then Tammy can happily make recommendations for you. Whether you're simply looking to color some greys or if you would prefer to create a unique and wild style to show off in public, Tammy is more than happy to provide her services and expertise to you.
Highlights and Lowlights
If you're happy with the color of your hair, but would like something to add a splash of color, then hair highlights are an excellent way to add to your existing hair and give it a boost of style. Highlights can color complete sections of hair, or they can be applied in layers to give your hair a look of volume and luxurious quality. Tammy provide services to highlight and lowlight your existing natural colors. Highlights and lowlights can have a drastic impact on your performance and they're fantastic for giving yourself a brand-new look
Express Yourself With Color
But what if you want something expressive, wild, passionate and unlike anything you've done or seen before? Be it a daring solid color or even layered hair or custom highlights and colors, Tammy is more than willing to help you achieve your hair color goals. Simply provide her with some samples or ideas of the color combinations you're looking for or allow her to help you pick something that will make you stand out and look absolutely stunning. Tammy will take everything from your skin and current hair color to the psychology of colors into consideration to give you a truly expressive hairstyle that resonates with your personality.
Whether you're just looking to patch up some grey hairs or want to transform your appearance with the power of color, Tammy is ready and waiting to help you follow your goals. Don't hesitate to contact her if you'd like a free consultation or if you'd like to learn more.
Tammy provides a variety of different hair coloring options so she can spoil you with choices. Whether you're looking to completely change your hair color, highlight certain sections or even create a unique and age appropriate style, she's more than happy to accommodate your needs.
If you're confident with the hair highlight styles you want, then simply contact Tammy to let her know. She'll be happy to speak with you and schedule you in so that she can give you the radiant and colorful style that you're looking for. However, if you know you want a splash of color but need suggestions, then don't hesitate to contact her and she'll be more than happy to consult you on popular color choices and hues that will go well with your existing hair color and also offer suggestions on lowlights.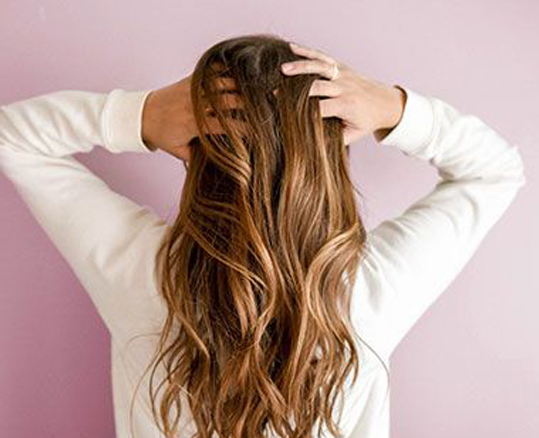 A Touch of Color to Liven up Your Hair
Tammy believes that adding color to your hair is a way to express yourself. Everyone has their favorite color and each color has its own personality. Reds are seen as fiery and passionate, whereas dark blues are mellow and much more calming. By taking into consideration all colors and the feelings and emotions they project, you can imbue some serious emotion and style into your hair with just a few simple hair highlights. It's the perfect way to express yourself through your fashion and appearance, and it's a unique way to stand out from others who share your hairstyle and color.
Highlights Aren't Just for the Adventurous and Expressive
Highlights can often seem very rebellious, outgoing and stylish, but the reality is that everyone can make use of highlights–even men! Highlights give each and every person a unique identity along with their hair and utilizing highlights correctly can give your hair its own distinct qualities that set you apart from others. Tammy is more than happy to offer consultations to help you choose the right highlights for your hair, and even if you're unsure about colors or where to place the highlights, she's ready and waiting to offer you a hand.
Find the Right Highlight Color for You
With so many colors and so little space, it can be difficult trying to pick the right color for your Summerlin highlights. You might also get stuck figuring out where to place your highlights, so Tammy is more than happy to offer her professional opinion so that you can make an informed decision. With several decades in the industry, Tammy has been exposed to countless color and style combinations, so she knows what it takes to stand out, look amazing and turn heads.
If you live in Summerlin or anywhere in Las Vegas, don't hesitate to contact her if you'd like to completely transform your appearance with color highlights. Even if you're not entirely sure what you want or the colors you prefer, Tammy who is conveniently located in the Summerlin community is more than happy to offer you some assistance so that you can walk out of her Summerlin salon feeling like a brand new you.
Tammy provides plenty of options for Las Vegas women's haircuts. However, simply writing them down and putting them on a list isn't going to cut it. There are simply far too many types of hairstyles making it impossible to list them and provide details on a single web page.
Instead, Tammy focuses on providing a service that meets your personal needs. If you have an idea of the type of hairstyle you're looking for, then simply get in touch for a free consultation and she'll happily discuss your options. Whether it's the latest celebrity haircut that you simply can't get enough of, or a more traditional style that has recently piqued your interest, Tammy will be more than happy to provide you with a professional level of service to help you achieve the look that you've been after. Tammy can also help you know which of her preferred professional products are best for your hair, if requested.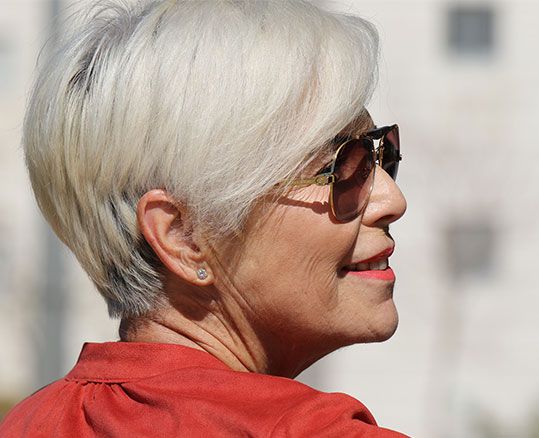 A Simple Trim to Manage Your Hair
Feel that your hair is getting too long or that it needs to be tamed a little? Don't hesitate to inquire about a precision trim that will leave your hair feeling fresh and new. Just let Tammy know how much you want to take off and she'll do the cutting. she'll make sure to remove every split end so that your hair feels nice and soft, and she'll also offer wash and combing services if you need to get back out into the world with your brand-new look right away. Ready to set an appointment with Tammy? If so, please click on the button below to view her appointment booking page
Book An Appointment!
An Exciting New Style to Wow Your Peers
The hairstyle you wear can completely change your attitude and the way people perceive you. If you're interested in a new short style or want to completely overhaul your long hair, then we're more than happy to provide a Las Vegas woman's haircut that will transform your appearance and create a whole new you. Simply provide Tammy with an idea of what you'd like to accomplish or let her offer you some suggestions to get the ideas rolling. No matter how spontaneous your decision is, Tammy is ready to help you take on a completely new facade.
A Traditional Style to Catch New Eyes
Traditional hairstyles are also a specialty of Tammy's. Having been in the business for several decades, she understands just how important it is to refresh your style with a haircut, wash and a blow-dry. We'll leave you with a healthy, clean and shining hair that is full of volume and luxuriously soft. She'll even teach you how to take care of your new style at home so that you can leave the house every day feeling invigorated. Again, just let her know what style you'd like, and she'll take it from there. Her Summerlin haircuts will have your hair looking perfect!
Not Sure What You Want?
Tammy Lord's Salon is a specialist hair salon in Las Vegas with years of experience, so if you're unsure what you're looking for you shouldn't be afraid to get in touch for a free consultation. Tammy will help you pick the right style for your needs, so you can be proud and confident in your own hair.